Sunshine Pest Control Provides  safe and effective Termite(Deemak) Treatment and Control in Mohali, Chandigarh, Kharar, Panchkula. we works on Post-construction and Pre-construction services  to control or prevent the attack from Termites. sunshine pest control giving services for the termite treatment services for your home, mall and commercial places. Sun Shine Pest Control has built a reputation for providing quality pest control services at reasonable rates. 
Termites are a frequent pest issue that, if unchecked, can seriously harm your house. For homeowners who want to defend their property from these harmful insects, termite treatment services are crucial. We'll talk about the value of termite treatment services in this blog post, as well as how they can aid in avoiding termite infestations.
Termite infestations are identified.
Detecting termite infestations is one of the most crucial functions of termite treatment services. To identify whether you have termites and the size of the infestation, a qualified termite inspector will perform a complete investigation of your home. The optimal treatment strategy will be determined by the termite species found there.
Therapy Alternatives
A termite treatment strategy will be created after the termite infestation has been located. There are various available treatments, including fumigation, bait systems, and liquid termiticides. Which solution is ideal for your particular scenario can be determined with the assistance of a termite treatment expert.
Prevention
Services for termite treatment might also aid in avoiding further infestations. This involves preventative steps including setting up monitoring stations, termite barriers, and routine inspections. Before termites may seriously harm your property, these precautions can aid in their detection and prevention.
Safeguard Your Investment
Most likely, one of the largest investments you will ever make is in your home. To maintain its worth and avoid expensive repairs, it must be protected from termites. Your investment can be protected with regular termite inspections and treatments.
calmness of mind
Termite treatment services also give customers piece of mind. The stress and concern that come with insect infestations can be reduced by knowing that your home is safe from termites. You may have peace of mind knowing that your house is in excellent hands if you use a professional termite treatment service.
In conclusion, homeowners that want to safeguard their property from termite infestations must use termite treatment services. Termite treatment services are a significant investment in the health and well-being of your house since they help discover infestations, offer treatment alternatives, prevent more infestations, safeguard your investment, and give you piece of mind.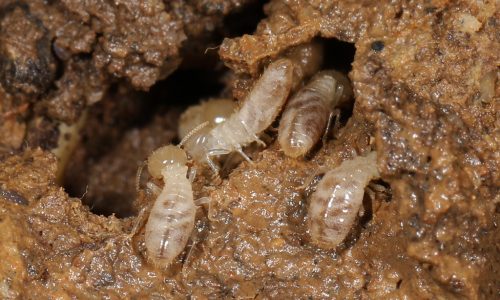 Sunshine Pest Company offers professional termite treatment services to homeowners and businesses who are dealing with termite infestations. Our team of experts uses a range of effective treatment options, including liquid treatments, baiting systems, and wood treatments, to eliminate termites and prevent future infestations.
We understand the devastating effects that termites can have on properties, and we take every measure to protect our clients' homes and businesses. Our trained professionals conduct a thorough inspection to identify the type and extent of the termite infestation and provide customized solutions tailored to your specific needs.
In addition to our treatment options, we also offer preventative measures to help reduce the risk of future termite infestations. This includes regular inspections and monitoring, education on proper maintenance and structural modifications, and using termite-resistant materials during construction.
At Sunshine Pest Company, we are committed to providing our clients with effective and reliable termite treatment services. Contact us today to schedule an inspection and protect your property from these destructive pests.